Materials: Genuine Leather
Slip Resistant: Take certainty steps even on dangerous tracks, The soles ensure you are consistently in charge of your walk. Ideal for wearing during the wet climate.
Special Consideration: Extraordinary wrap, fit the foot. The upper has phenomenal pounding.
Weight: 980-1100 GM
Breathable: The breathable texture and the delicate padded material insides make your feet don't hurt. Wear these boots the entire day without making your feet sore and tired.
Delicate and Adaptable: Normal versatile wrap, mind-blowing flexibility and adaptability, sway obstacle, enough shield the toes from injury.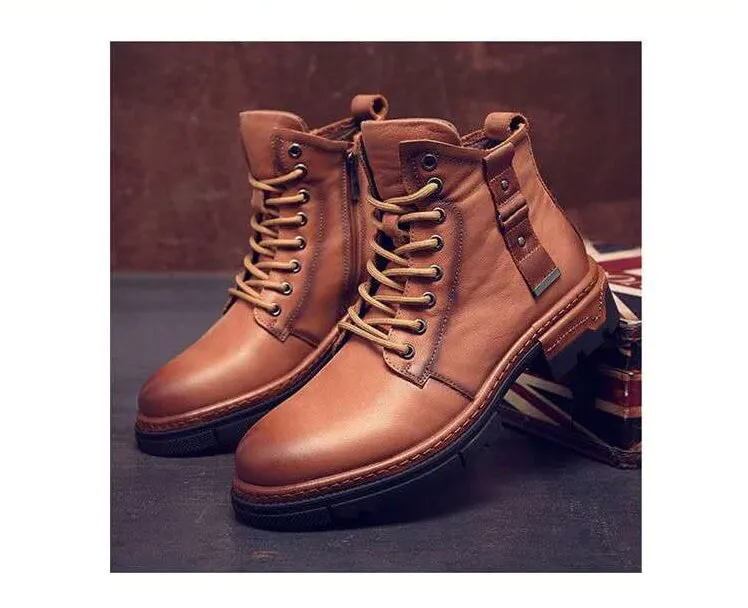 Sturdiness: Crafted with solid materials and hearty sewing these boots are intended to perform even in the harshest climate conditions and requesting outside.
Phenomenal Special FABRIC: Lightweight material decreases the meaning of the shoe. Offers an ideal broken-in look, making it ideal for regular wear.
Solace: Our boots give all climate adaptability, wear it in downpours or on blanketed streets you don't need to stress over smooth rocks, sloppy streets or climbing landscape.
Closure Type: Lace-up
Extraordinary Features:
– Hard Wearing
– Cushioning
– Durable
– Sweat permeable
– Top-quality